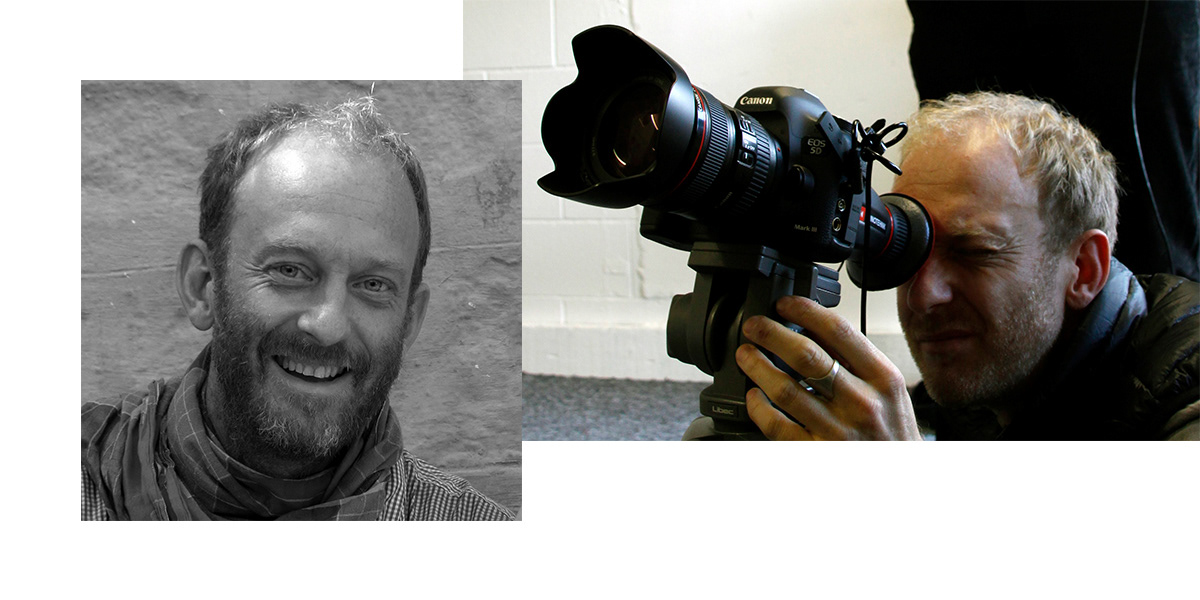 Andy Lawrence
makes documentary films on subjects relating to anthropology and he experiments with new methods and technologies for ethnographic filmmaking. He is interested in the uncertainty that surrounds momentous life changing experiences and he has made films about childbirth, death, adolescence, old age, adventure and identity in the UK and in India. A selection of these films can be viewed from this website together with other research, teaching and writing activities.
Andy established
AllRitesReversed
in 2000 as a production name for his films and photographic work. Nine years later he set up
Filmmaking For Fieldwork
with Paul Henley to concentrate on the development of filmmaking as a research method. Since, Andy has worked with a number of collaborators to bring these activities together in the way that they are now presented on this website.
A camera and microphone work at the speed of light and sound, not only framing what occurs in front of the lens and around the pick-up but also preserving the embodied reactions of the filmmaker.  The filmmaker develops a sense of proximity in the film by participating in the confusion that surrounds human action and in their attempts to involve the audience in an understanding of how fieldwork experience unfolds. Filmmaking for fieldwork is thus an empirical art that uses new avenues in anthropology and documentary film practice to extend an understanding of our fieldwork collaborations by dramatic means. AllRitesReversed expresses the paradoxical ways in which human experience is often formed.
Current activities include helping to produce Martha-Cecilia Dietrich's film,
Horror In The Andes
and working with Stephen Linstead on his award-winning film,
Black Snow
.  Andy is writing a handbook about the Filmmaking For Fieldwork method. He is Senior Lecturer and Filmmaker-in-Residence at the Granada Centre for Visual Anthropology at the University of Manchester in the UK and he holds visiting lectureships at the University of Bern and at the Free University in Berlin. Andy convenes the annual F4F™ Summer School at The Futureworks School of Media in Manchester.