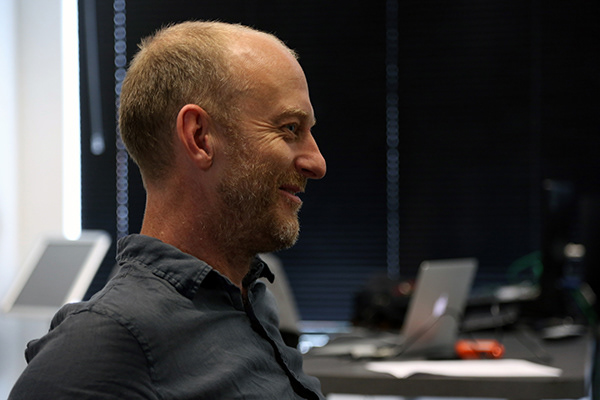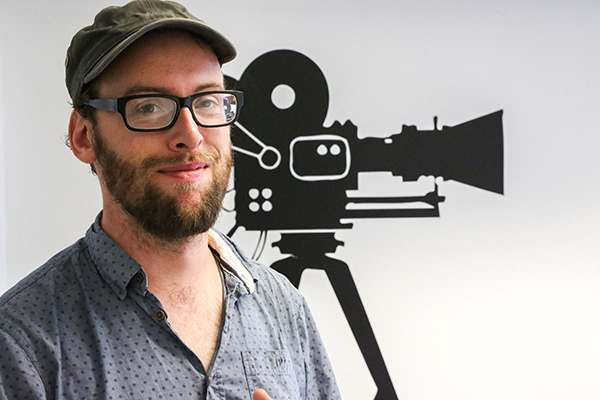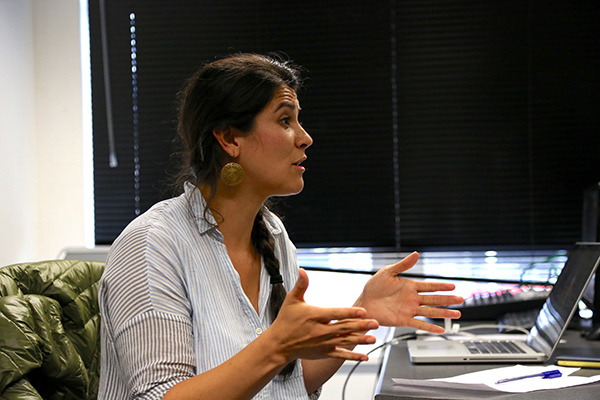 Andy Lawrence (left) Andy currently holds lectureships at the Granada Centre for Visual Anthropology at the University of Manchester in the UK where he is also Filmmaker in Residence, the University of Bern in Switzerland and the Free University in Berlin, Germany. Andy studied social anthropology at UCL and visual anthropology at the Granada Centre before receiving his PhD in Anthropology, Media and Performance from the University of Manchester.  In the past he has worked for TV in the UK, USA and the Netherlands and he is currently writing a handbook about the F4F method. Andy started Filmmaking For Fieldwork in 2009 at the Granada Centre for Visual Anthropology with Paul Henley to concentrate on the development of filmmaking as a research method. Since then he has convened  summer schools at the Futureworks School of Media in Manchester and at various other international locations.
Kieran Hanson (centre) began work as an F4F tutor in 2013. Kieran is a documentary filmmaker. He has shot and directed two ethnographic documentaries in Sierra Leone: the One World Media Awards nominated 'Shooting Freetown' (2011) and the forthcoming 'Beyond Freetown: The Moa River Journey'. Kieran has delivered screenings, talks and workshops in ethnographic filmmaking around the world, most recently at universities in China and Japan.
Martha-Cecilia Dietrich (right) began work as an F4F tutor in 2014. Throughout her studies Martha-Cecilia Dietrich (PhD, University of Manchester) has focused on collaborative filmmaking methods as forms of engagement in anthropological research and representation. After her work on participatory community television stations in Venezuela (2007) and on the role of imagination in the life of female offenders in a UK prison (2009) her PhD thesis looked into ways of remembering the internal conflict in Peru, and their expressions through film. Martha currently holds a lectureship in Media Anthropology at the University of Bern in Switzerland.
Andrew McKee - Post-production Tutor - film editor and post-production specialist living and working in Manchester. As well as editing and grading feature films, commercials and music videos he teaches part-time at Futureworks Media School, both on their 2 year diploma course and short courses.
Professor Paul Henley - is a regular contributor to our F4F Summer School - he trained as a social anthropologist at Cambridge and is a graduate of the National Film and Television School. Paul has made documentaries both for academic and television audiences and has produced numerous academic publications in visual anthropology, including The Adventure of the Real, on the work of Jean Rouch, recently published by University of Chicago Press.
Dr Elena Barabantseva (F4F2014) - will present an evening session about her latest research film that deals with Russia-China border and migration issues and she will also talk about her previous F4F research project

British Born Chinese

.